Foot and Ankle Surgeons/Specialists
Providing foot and ankle care for over 40 years to the greater Elgin and Fox Valley Community. At Elgin Foot & Ankle Center we treat all foot and ankle conditions for all ages with compassion.
Our patient is our number one priority. Our staff is dedicated to you. Our staff will do their best to answer your questions and to make your experience at Elgin Foot & Ankle Center pleasant. Our podiatric physicians have dedicated themselves to helping people lead more productive and satisfying lives. Our doctors are skilled in the most advanced podiatric medical procedures and methods in order to offer you the best options to help you with your foot or ankle condition. Foot or ankle pain is not normal.
Our doctors present an individualized treatment plan to meet the specific needs of your feet and ankles. Informed patients make better decisions about their health and well being.
What Sets Us Apart
State of the art treatment for all foot and ankle conditions
Conservative and Surgical Alternatives
Innovative surgical approach for Achilles tendon tears via minimal incision
Variety of surgical options for arthritic great toe and bunions customized to your needs
In office Digital X-ray and Diagnostic Ultrasound
Evening and Saturday hours available upon request every week
We take the time you need
We listen to you
We hope you'll find our practice offers the accessibility and personal commitment you look for from a physician.
You are going to love coming to our office.
---
Proud Members of the Elgin Chamber of Commerce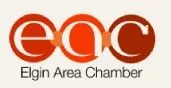 ____________________________________________________________________________
Proudly Accredited by the Better Business Bureau
https://www.bbb.org/us/il/elgi...

____________________________________________________________________________
Looking for a career in medicine?
At the Elgin Foot and Ankle Center we are looking for additions to our medical staff. We are hiring both part time and full time medical assistants at this time. Previous experience is encouraged though not required. If you would like more information on the opportunities to work here please email the office manager at [email protected].